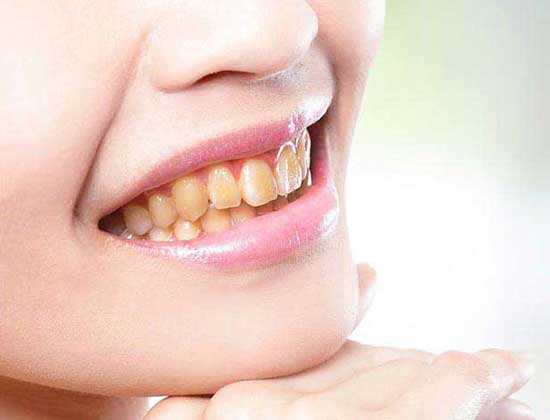 "We care
for your Smile"
One of the most reputed dental clinic in Ulhasnagar, Since more then 10 Years. Our Goal is to give our patients a beautiful, Healthy and brighter Smiles. This dental center is well known for diagnosis and treatment of almost any oral lesions.
We give our patients the best dental treatment with latest advance machinery at affordable cost.
Know more
Aesthetic Filling (Cosmetic filling)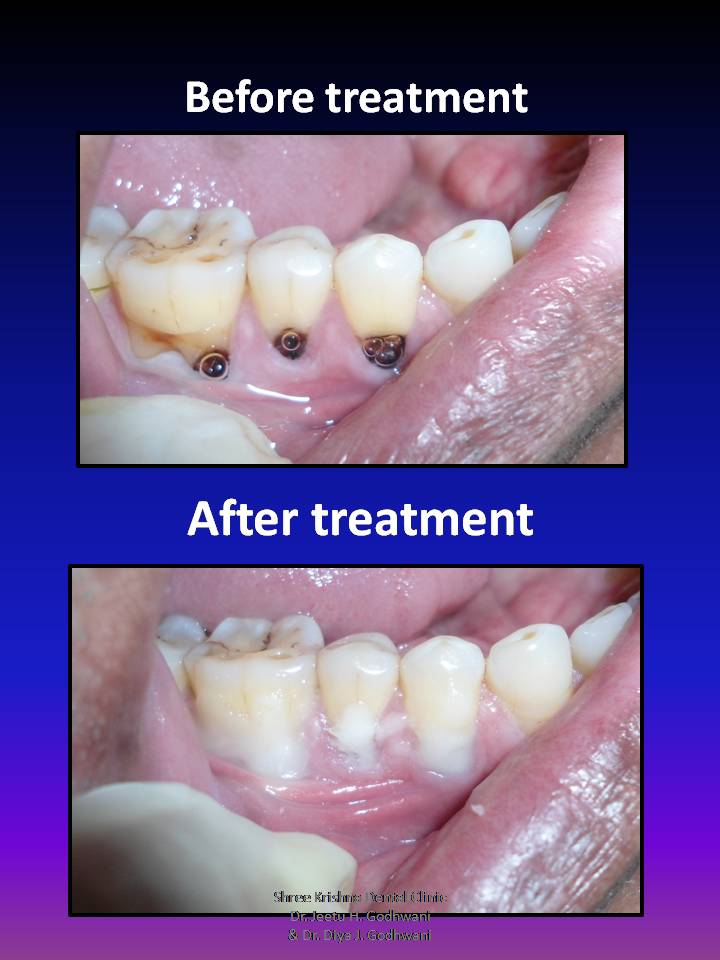 Cement Filling
Denture Cleaning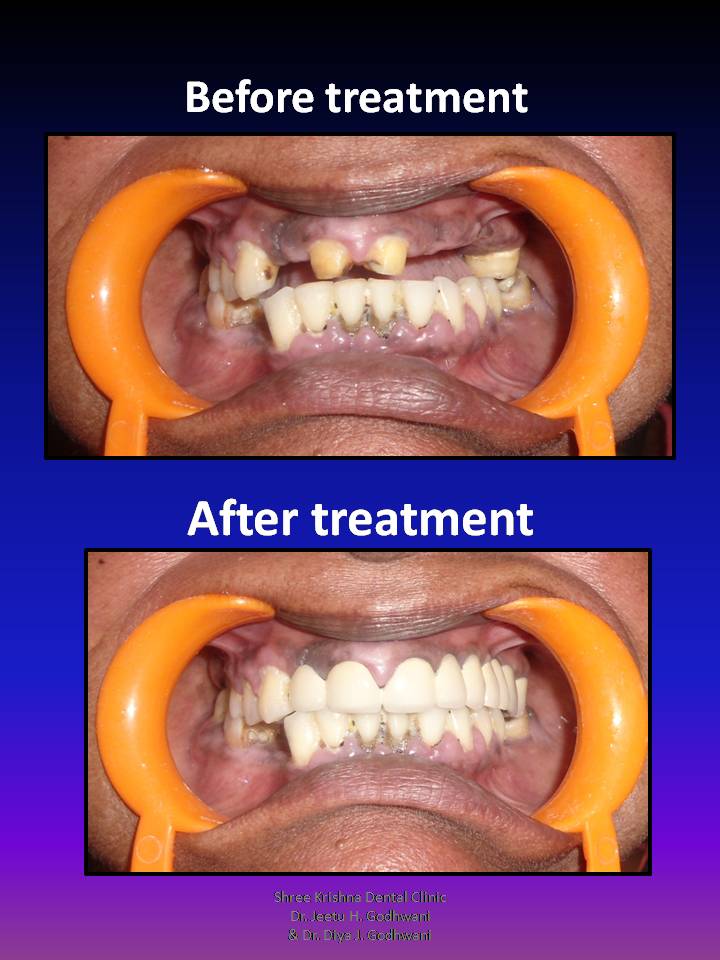 Fixed Teeth (Fixed Partial Dentur) 2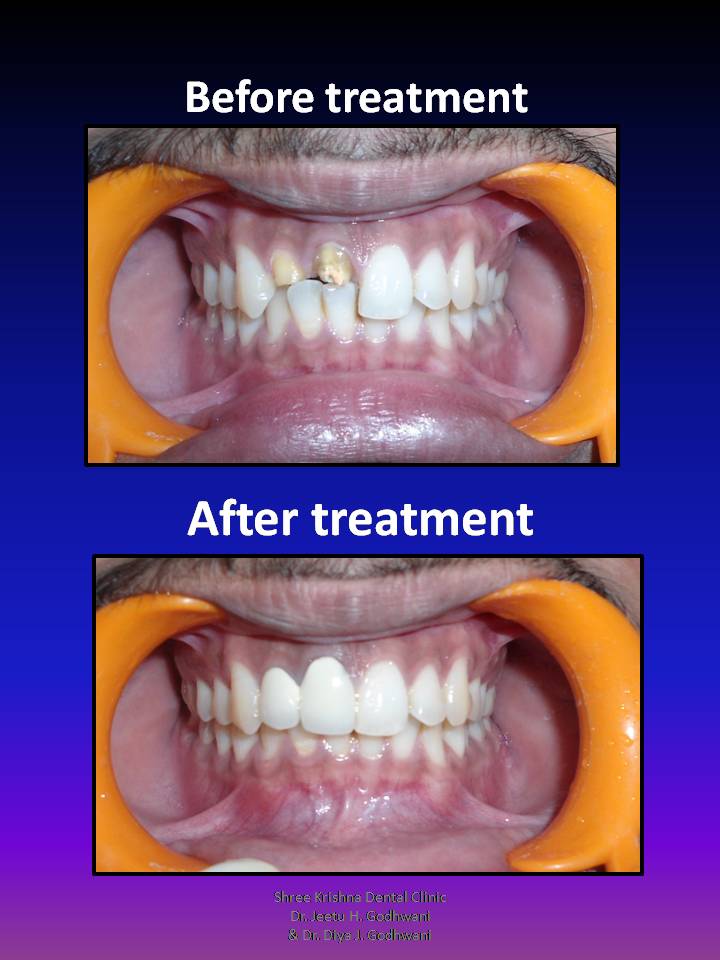 Fixed Teeth (Fixed Partial Dentur) 3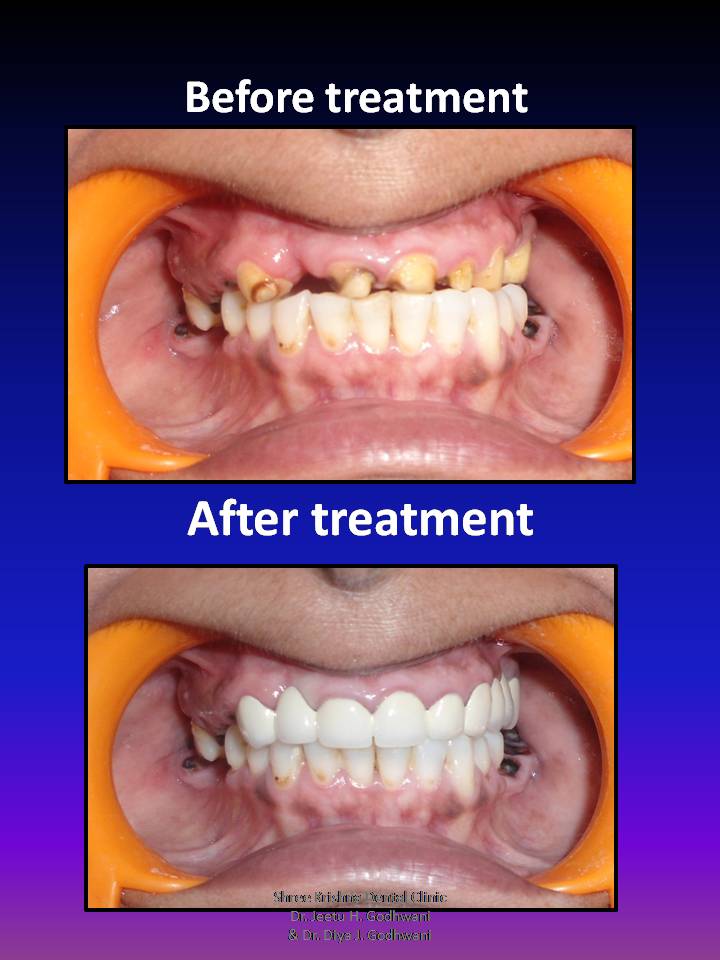 Fixed Teeth (Fixed Partial Dentur) 4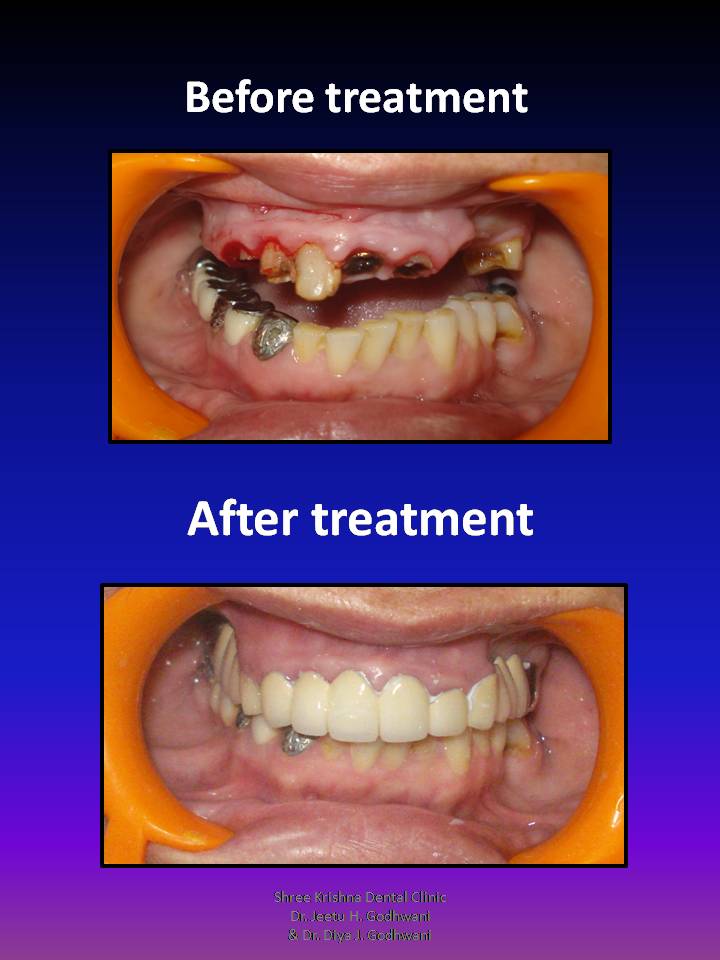 Fixed Teeth (Fixed Partial Dentur) 5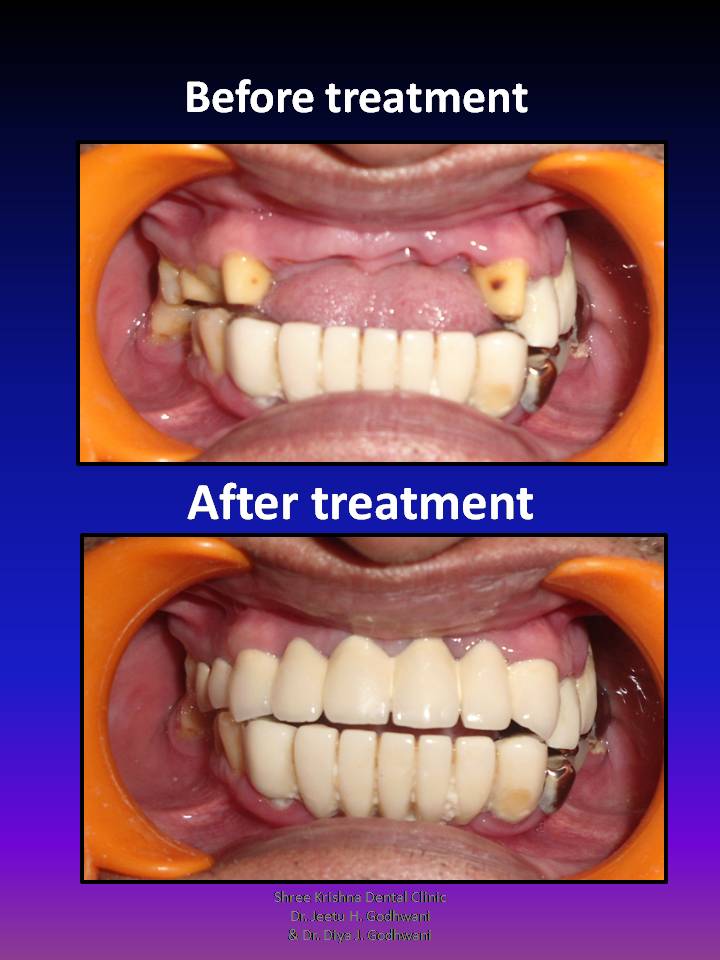 Fixed Teeth (Fixed Partial Dentur)
Full set of teeth (Complete Denture)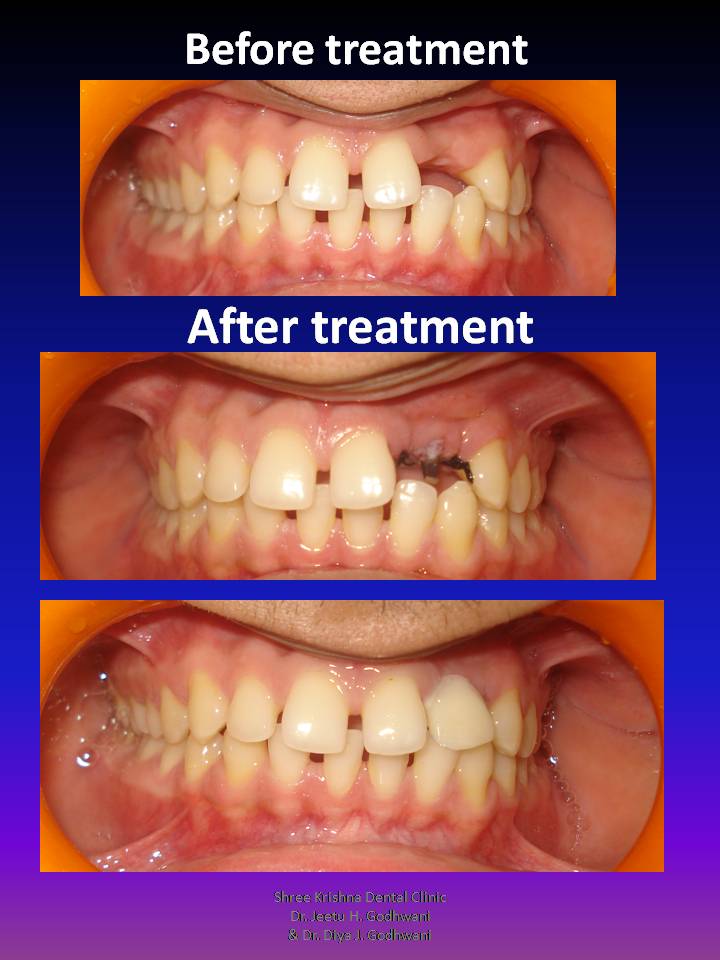 Implants
Dentist in Ulhasnagar, Dental Clinic in Ulhasnagar
Shree Krishna Dental Clinic is the Best dental clinic in Ulhasnagar, with the best dental team of qualified and skilful dentist. Shree Krishna Dental Clinic provides all the dental treatment under one roof.
Our dental team comprises of Dr. .Jeetu H. Godhwani (University Topper in M.D.S, OMDR and specialist in Implants and Cancer detection) Dr. Diya J. Godhwani (Gold Medallist in B.D.S) and many more skilful dentist like a skilled Oral surgeon, a Periosurgeon, a Cosmetologist, an Orthodontist, a Pedodontist, etc.
Our team of best dentist gives personal attention to each n every patient. Special attention is given to kids n elderly patients by our special team of Pedodontist and prosthodontist respectively. At Shree Krishna Dental Clinic, our philosophy is to treat our patients, as we would like to be treated. Right from the moment you step through our doors you will be invited into a warm and friendly atmosphere. We pride ourselves on providing great dental care, without losing the touch for a Family owned practice.
By investing in the latest in Dental Technology and State of the art modern facilities, coupled with impeccable sterilization protocols, we have established ourselves as leaders in the field of Dentistry and as a premier center for comprehensive and affordable dental care.
Since its inception in 2009 we have had an exceptional degree of success across treatments as a result of our careful diagnosis, detailed treatment planning and using well established evidence based methods, techniques, instruments and materials.
This best dental clinic in Ulhasnagar not only gives every possible treatment but also provides an early diagnosis and treatment of minor-major oral lesions like starting from minor ulcers , traumatic ulcers, Lichen planus to Cancerous lesions. Shree Krishna Dental Clinic of Ulhasnagar not only provides the best treatment but at the same time gives utmost care at a very nominal charge.
Shree Krishna Dental Clinic is trying humble attempt to bring one closer to this perfection using the art and science of dentistry to transform your smile. Our firm belief is that it's not just a set of teeth that we are transforming but the whole persona of an individual.
We strive to provide high quality, personalized dental care in a relaxing, comfortable and safe environment. Lifelong relationships are created with our patients based on trust and honesty. Our experienced dentists are trained to handle all dental treatments, from simple dental fillings to complex dental procedures.
All through your time with Shree Krishna Dental Clinic, our caring and dedicated team of dentists and staff will provide you with the best service in a warm and relaxing ambience.
We take time to genuinely understand our patient's needs and perspective and then provide customized solutions to transform their dental health. Shree Krishna Dental Clinic Smiles to experience life-changing dentistry at affordable costs.
Dental Clinic in Ulhasnagar is modern, Hi-Tech, ISO certified chain of Multi specialty units that promises to provide comfortable and Quality Dental Care to all the clients after obtaining their informed consent. Our clinic is capable of handling all types of dental procedures such as same day root canal treatment, smile makeover, dental implants, full mouth restoration, mouth rehabilitation ETC. Dr. .Jeetu H. Godhwani (University Topper in M.D.S, OMDR and specialist in Implants and Cancer detection) expert Dental Surgeon in Ulhasnagar, who is highly qualified and trained at international standards and also continuously update ourselves with all advancements in dentistry. An important credibility of dental clinic in Ulhasnagar is that dentist here is experts in painless dentistry and make the entire process comfortably for the clients. Keen emphasis is place of sterilization of the equipment's as a measure of strict infection control.
For More Brief Info. About our all services Feel Free to connect with us on +919324847226.